Pro bono Long-term in Madrid: Closing session of Da La Nota Business Plan
The second pro bono pilot program in Spain was organised by our partner Work for Social. One of the challenges of the Pro Bono Long-Term program was the preparation of Da La Nota Business Plan, a project that started in October 2019. The team of volunteers started working in October 2019. The last workshop was held on March 7th and the volunteer team continued working from home due to the COVID-19 crisis.

Da La Nota crew, volunteers of this program and Javier Urrecha, responsible for Social Action at Deloitte, attended the virtual closing session on May 22th. It was a great session where volunteers presented the deliverable for Da La Nota. The NGO's team was impressed by the results of this pro bono work.

The process of elaborating Da La Nota Business Plan was led by the volunteer and mentor Silvia Díaz Payno (Deloitte Strategic Consultant). The team members were professional volunteers (Ignacio Branchadell, Inés Bermejo, Matilde Soromenho and Eva Escurin) and Master Degree students (Claudia García and Mónica Febles). On behalf of Da La Nota participated Aldara Velasco and Elisa Ortiz (founders and members of the Coordinating team) and Pablo Moreno Sánchez (Head of Communication and Fundraising). Congratulations to all the participants for the work done!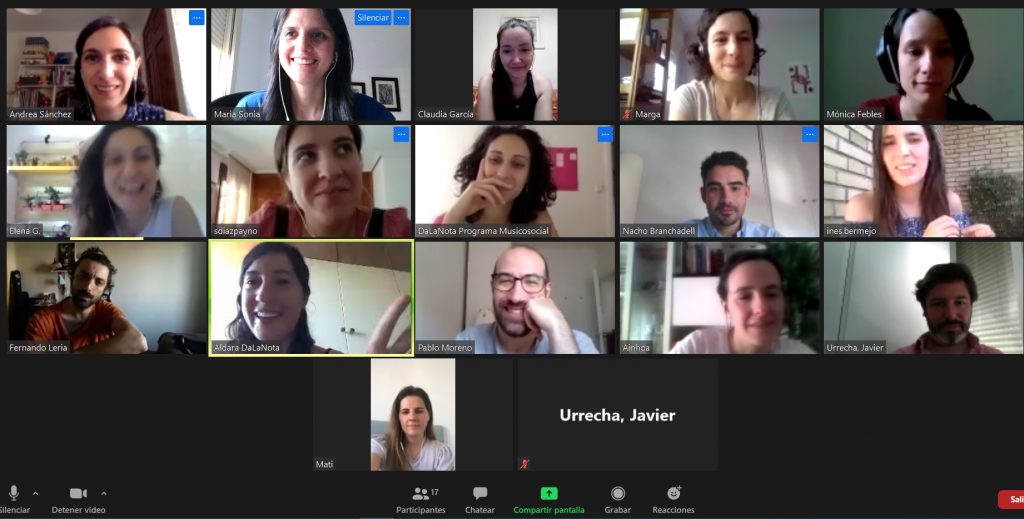 The whole process of the Program will be documented in the framework of the BEESE Pro Bono Project, with all the learnings and recommendations for future Campus Pro Bono Programs. We will publish this very soon on our website.