Long-term campus pro bono in France
Last April, Pro Bono Lab and SciencesPo Junior Consulting organized the 3rd and last pro bono pilot. The mission was originally planned as a face-to-face mission, but we were able to quickly adapt to the global health context and offer several videoconference sessions. We met every Saturday morning on a 2.5 hour time slot for 3 weeks and in between sessions the volunteers continued to move forward on the mission individually. On this long format, 5 volunteers, 3 professionals and 2 students, committed themselves to help the non-profit Action Real which aims to act in the field of education, culture and training with populations from disadvantaged socio-economic backgrounds in order to promote their integral development.The team's mission: to adapt its activities virtually and its communication in times of crisis (the mission began during the first lock-down in France) and to define a strategy to attract new volunteers.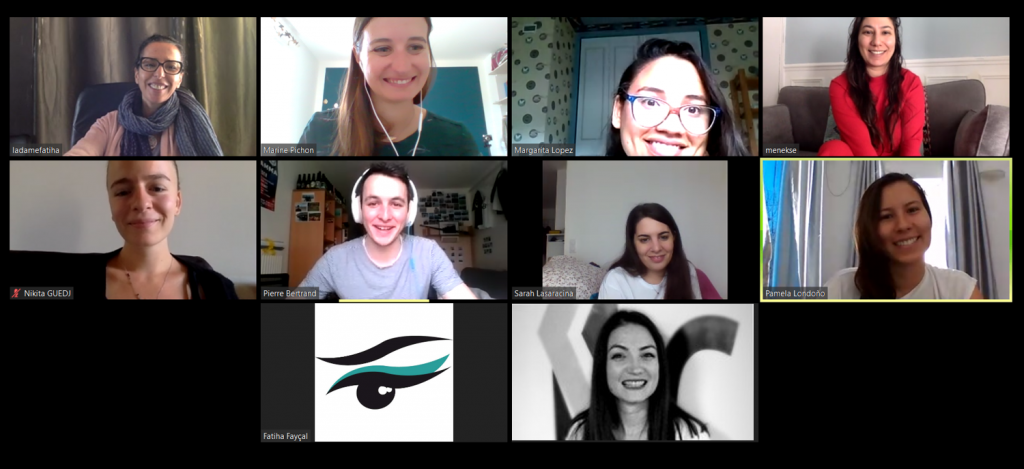 What did the volunteers think?Nikita (student): "I was very happy to participate in this mission. It was my first time. I find it very interesting to see the difference between our two visions. I hope your project will continue to grow. It was exciting and I was very happy to meet you."Menekse (professional): "It was very rewarding. It allowed me to get out of my retail sector and see that there are such important projects coming to fruition. It allowed me to realize that working in a group makes it possible to move forward quickly. The progress between sessions was very interesting. I talked about it around me because it's a beautiful association."Nevena (professional): "A great new experience with Pro Bono Lab. It was a great new meeting with the association and I think we worked well together. I enjoyed seeing how much progress we can all make together. You have all the right ingredients to make it a beautiful project."Pierre (student): "This is one of my first experiences. There are a lot of exchanges and it allows us to learn a lot of things about the project, which is very rich. Each session allows us to discuss different subjects and to confront our different ideas."

What has become of the association since April? What has been the impact of the mission?In September, Pro Bono Lab got back in touch with Action Real to exchange about its progress following the mission and any difficulties encountered.

The NGO has taken into account all the recommendations made on social networks: more publications, especially on their concrete actions, and the creation of an Instagram account, which I invite you to follow. Due to lack of time, they could not advance on the website but they keep it in mind and Margarita will follow a training in December on the subject. They also reworked the logos of the association Action Real and the Real project. Finally, the virtual courses during COVID allowed them to gain visibility and they have therefore decided to maintain this format at the beginning of the school year.