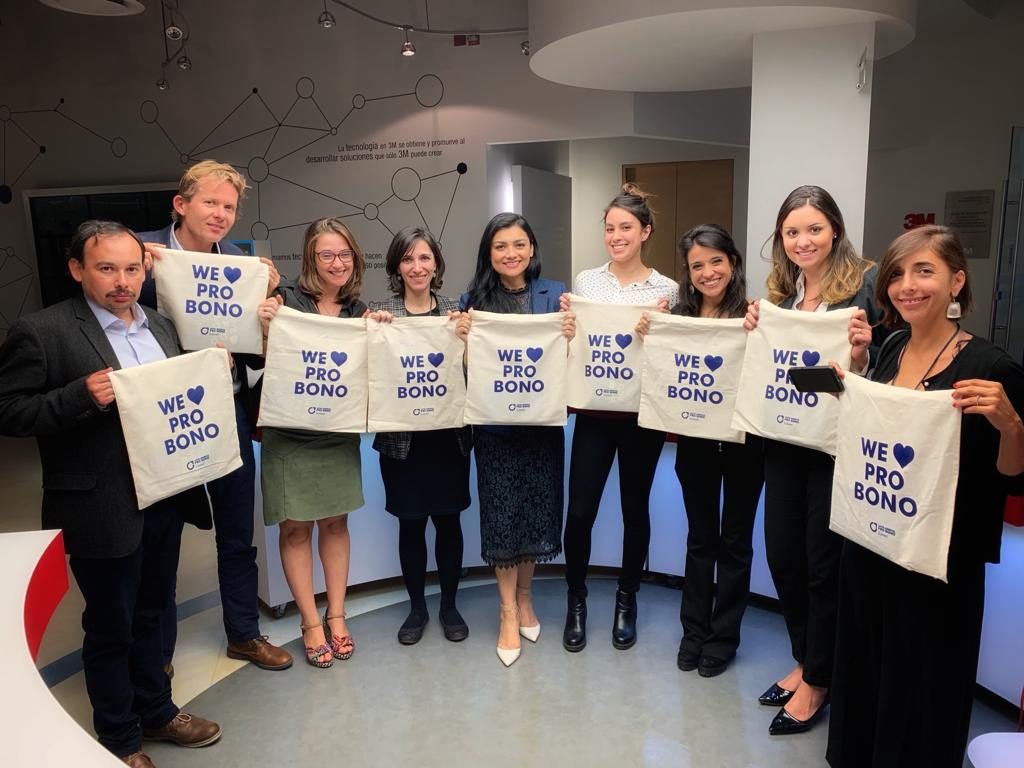 From the 27th to the 29th our partners from Work for Social could attend the first edition of the LATAM Pro Bono Summit in Mexico City, the regional encounter of the Global Pro Bono Network, where 4 of our partners met. This Summit was hosted by Pro Bono Venture and Impact Hub Mexico City and counted with the support of the BMW Foundation.
Andrea Sánchez could present the BEESE Pro Bono Project in a personal meeting to the 7 pro bono intermediaries of the region as a way to explore future collaborations and the possibility to replicate the project in Latin America. Also, during the Summit, Andrea could announce the BEESE Project in one of her presentations, as an example of the collaboration between members of the Global Pro Bono Network.
It is the first time that the BEESE Project visits America, but we hope soon we'll be able to have more chances to have more impact in that region. We'll keep you posted!