Exchange of good practice during our meeting in Budapest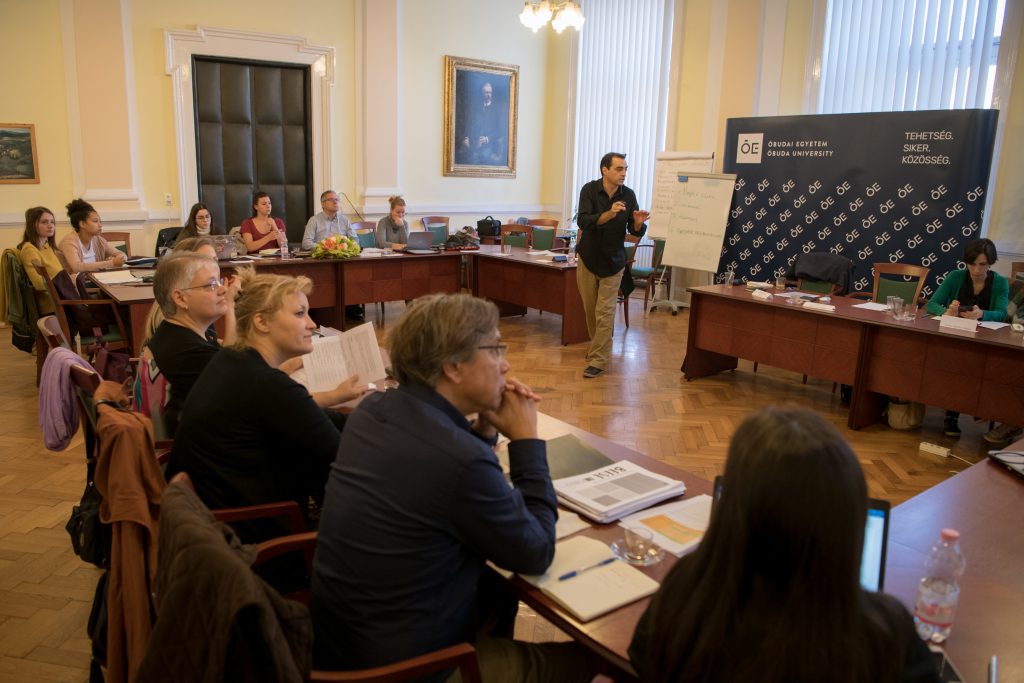 The third meeting of the BEESE Pro Bono project took place on September 19-20, 2019 at the Óbuda University Faculty of Business and Management (ÓE KGK). The Erasmus + Strategic Partnership for Higher Education project aims to develop good practices and methodologies for student pro bono programs that enable universities to strengthen their students' social commitment and profession-specific knowledge through the implementation of practice-oriented pro bono projects. Pro bono projects typically provide nonprofit organizations with know-how support that can make an area or the organization as a whole more efficient and effective.
Participants (16 members from 5 countries) were formally welcomed by Kornélia Lazányi, dean of the Óbuda University, who welcomed the university's commitment to developing pro bono programs based on student expertise. During the meeting in Budapest, the 9 university and pro bono intermediary partners agreed on various topics relevant to the project.
Experiences were exchanged on short, medium and long-term pilot programs implemented by students. Challenges and development opportunities were gathered based on the results of pro bono programs organized in different partner countries in recent months. Many important new experiences have emerged with projects, most of which involve partners, for the first time, organizations involving students in counseling programs.
On of the topic was how BEESE partners could serve the future spread of pro bono programs, integrate them into a university credit recognition (ECTS) system, and what factors could be decisive for increasing student participation. A report on the results of a European pro bono motivation survey conducted by interviewing nearly 2,000 students will be made available to the general public as part of the program and may serve as an important basis for future university programs and student preparation.
The students of Óbuda University reported on the experiences of the pro bono projects they had implemented and the activities of the Science Shop at Corvinus University, which was also based on student pro bono activity and achieved significant results, with scientific support for its social initiative. Participants also discussed arguments and considerations for promoting and disseminating university pro bono programs in order to further spread the initiatives in an oiled manner.
Discussions were conducted on the detailed program design, the tasks ahead of the consortium, the results to be achieved in the different areas and the indicator numbers that made them measurable. Preparation has begun for the project's main output, the Pro Bono Guide, which will bring together the results of all knowledge elements of the project to close the project by 2021.