CreateAthon® at Universities
In 2018, during the European Pro Bono Summit in Madrid, some members of the BEESE Pro Bono Project had the chance to get to know in person Teresa Coles, co-founder of CreateAthon®, an international marketing marathon that has delivered more than $25 million in pro bono service to the nonprofit marketplace.
After presenting our Project in that Summit, Teresa came to us offering their support to spread Campus Pro Bono, taking into account their experience with CreateAthon® on Campus.
Last month our partners Work for Social had the chance to interview her in order to know more about the beginnings of CreateAthon® in the university field.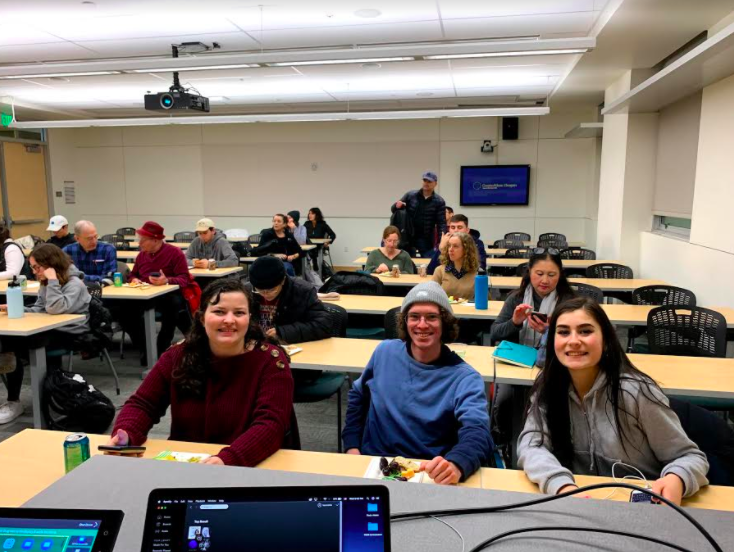 How did CreateAthon start and when it did start in the university context?
My business partner, Cathy Rigg Monetti, and I came up with the idea to have a 24-hour pro bono marketing marathon for nonprofit organizations in 1998. The concept of professional service marathons was unheard of in those days – this was prior to the "hackathons" that are now very common in digital work. It was an amazing experience for our team. By focusing on our pro bono work in an annual event, we found we were able to produce more pro bono work than if we did that work sporadically during the year. Plus, the 24-hour marathon was the ultimate creative challenge; it proved to all of us just what we could accomplish if our hearts and minds were aligned for good.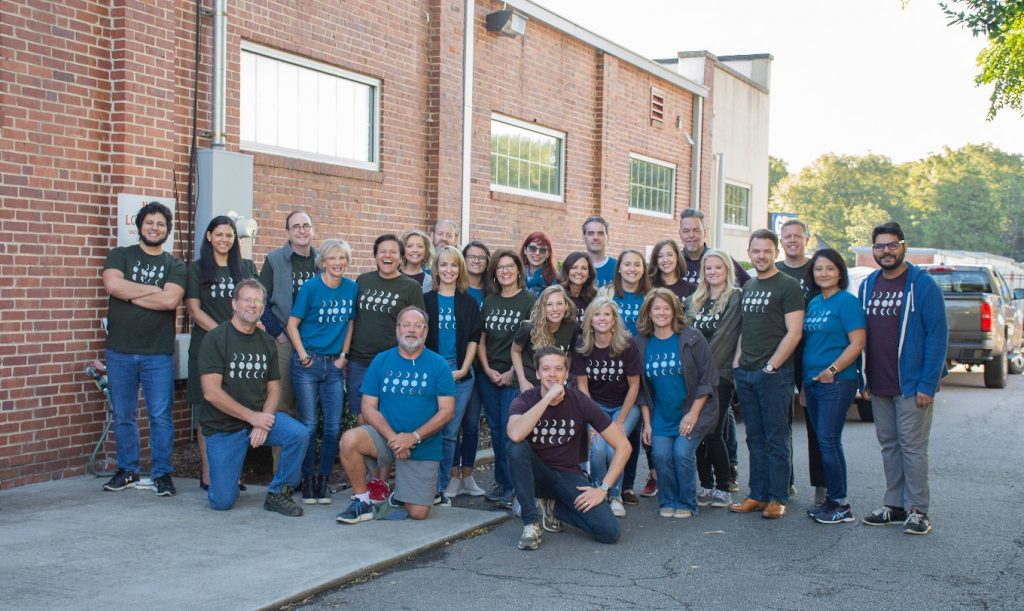 The university program began in 2008. A design professor named Peyton Rowe, who at the time was at the University of South Carolina, did her sabbatical with our agency. We happened to be holding our CreateAthon event at that time. She was so energized by the process, she asked our permission to build a student-led model. We wholeheartedly endorsed it. She went on to unveil the program at Virginia Commonwealth University.
What are the differences between CreateAthon with only professionals and the CreateAthon with students and mentors?
The planning stages of CreateAthon with professionals and CreateAthon with students and mentors is very similar in some ways, and different in others. In organizing the nonprofit client's work, it's similar. Students and their professors meet with selected nonprofits for an introductory meeting to define the project objectives and develop a brief, which outlines the objectives of the projects that will be worked on during the 24-hour period. It's important that these briefs be developed properly, and that students, faculty members and the nonprofits agree on both the general strategic direction of the work, and as well as the projects that they will attempt to produce for the non-profits during CreateAthon. The nonprofit client approves the briefs, and the work is done during the marathon.
In organizing the actual CreateAthon event, it's a little different. Given that the student CreateAthon is typically embedded or associated with a class, it's important that the faculty sponsor interact effectively with the university administration to secure approval for the event. For example, faculty must outline why CreateAthon is needed, and how it will benefit both the students and the nonprofits. Then there is the matter of securing a workspace at the university, lining up mentors, securing food for the event, and so on.
How did CreateAthon was expanded to other States in the US and other countries?

We saw the positive impact CreateAthon had on our firm as well as our community. In 2003, which was the fifth anniversary of CreateAthon, we began to realize that CreateAthon could have more impact if we shared the idea.
So we went against everything that marketing and advertising people are taught — which is to protect your creative idea — and we put it out there in the world. We started inviting other marketing and communications agencies to join us in hosting CreateAthon events in their communities, and the response to that invitation was incredible. Just like us, people were looking for ways to manage their pro bono marketing work both effectively and efficiently. Just like us, other agencies saw the marathon model as a great way to manage this work, while creating a fun and engaging experience for all of their team members. So we began to get more interest from agencies throughout the US. Then, to our delight, we started getting inquiries from other agencies in other parts of the world, such as Canada, Puerto Rico and the UK.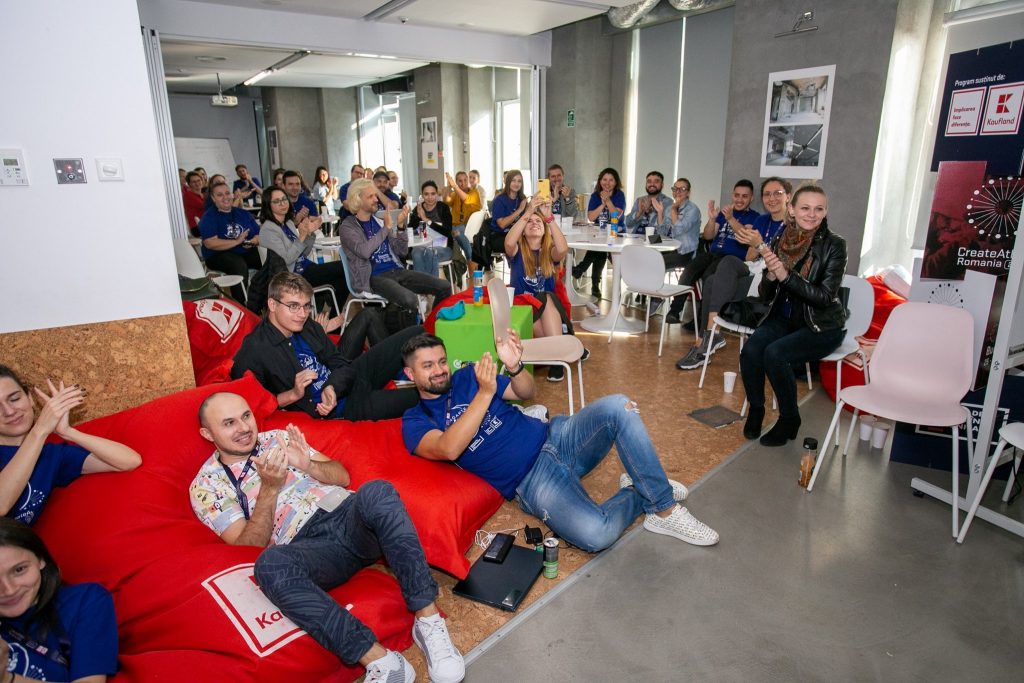 What is the impact you have seen in students and universities running this program?
The CreateAthon experience for students is truly transformative. The program gives students access to real-world client experience that they otherwise could not find in the classroom. It also gives them the ability to develop marketing and communications strategy and creative products for their portfolio. Most importantly, I believe, it also shows them how their creative marketing talent can be used for good in the world. In many cases we have seen students who have participated in CreateAthon while in college go on to work at agencies and in-house marketing departments and spread the word about pro bono service in those teams. We're really proud that these students are building a legacy of service in their careers.
What are the key success factors to run a CreateAthon with the participation of students and universities?
The #1 factor for a successful university program is to have very energetic and passionate faculty advisors who can effectively work with students, as well as the University officials needed to endorse the project. Other key elements are: understanding how to recruit, vet and select the right nonprofits; scoping the pro bono work effectively with those clients; securing the right workspace for the event, and casting the student teams with the right kind of marketing and communications talent needed to complete the projects, and securing a workspace that will make for an engaging and fun and experience.
. . .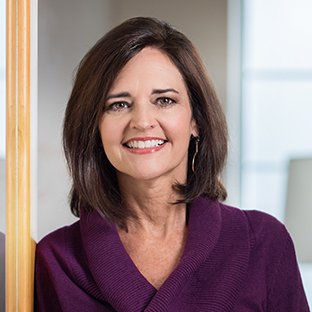 Teresa Coles is a career brand strategist who has led branding and consumer engagement initiatives for corporations, public health organizations, governmental agencies and nonprofit organizations. As president of Riggs Partners marketing consultancy, she specializes in helping clients build Responsible Brands: those that harness the powerful trifecta of organizational health, business strategy and brand marketing in a way that engenders purpose-driven leadership and more successful organizational outcomes.
Teresa's commitment to nonprofits and the causes they represent is best reflected in her role as co-founder of CreateAthon®, an international marketing marathon that has delivered more than $25 million in pro bono service to the nonprofit marketplace. Recognized nationally for her leadership in this area, she has coached corporate social responsibility professionals from corporations such as Discovery Channel, Altria and BMW Foundation. She has served as a member of the Pro Bono Collaborative within the Billion+ Change movement as well as Corporate Institute Leadership Faculty within the Points of Light Foundation. She served as the key note speaker at the 2018 European Pro Bono Summit in Madrid, Spain.
Teresa has served in board positions for many community nonprofits throughout her career and has served her alma mater as a board member of the Clemson University Alumni Association, Women's Council, and Clemson University Conference Center and Inn.