Campus Pro Bono Program in Bulgaria
On April 20, our partners TimeHeroes and UNWE, organized the first Campus Pro Bono Programme – Sprint (short-term) pro bono pilot in Sofia, Bulgaria.
The pilot was focused on improving online marketing and communications of three non-profit organization.
Within 5 hours, 9 students and 3 mentors worked together divided into three groups, to help three pre-selected non-governmental organizations improve their communication effectiveness in social media.
The selected organizations were Generations together, the Factory for Ideas and Alzheimer Bulgaria Association.
The pro bono pilot was really successful, all organizations received great ideas and guidance for their communication effectiveness and the students received certificates for participation.
Congratulations to our partners for their first experience in Campus Pro Bono. During the following months they are going to work in the documentation of this experience with the aim of exchanging what worked well and what can be improved in other countries of our Consortium. We'll keep you posted!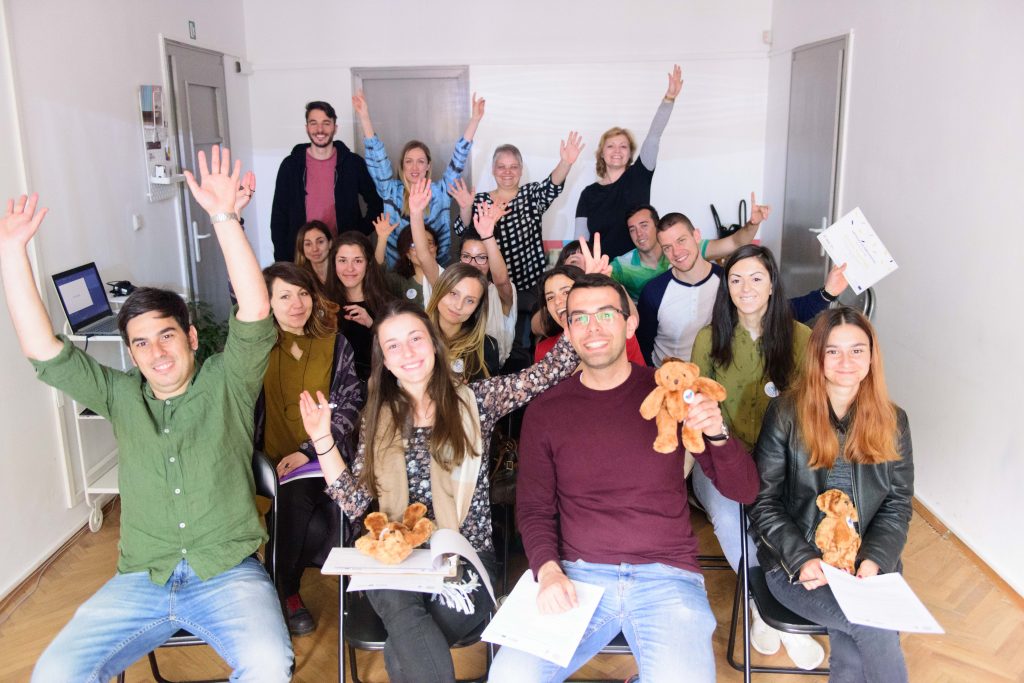 You can see more pictures here!