BEESE Short Term pro bono pilot in Hungary
A group of marketing-communication BA students from Óbuda University were gathering in front of the HQ of General Electric (GE) Hungary at early afternoon on the 6th of November 2019. They were the participants of the BEESE short term pro bono program that was helping two pre-selected organisation by Volunteering Hungary (ÖKA) the coordinating partner of the project.
In order to prepare the students and the two organisations ÖKA organised a preparation and diagnosis session for the students with the involvement of the NGOs plus the mentors of the student teams provided by GE. The 1,5 hour session took part in the middle of October to provide proper time for the students to design the workflow with the NGOs. Both NGOs presented a written problem statement (brief) about their marketing and communication challenges that were analysed and discussed on the diagnosis.
Thanks to the partnership of ÖKA with HPS Communication Group an additional preparation session took place in which the lead strategist of the company provided insights and knowhow on how such pro bono project can be constructed and what methods to by used.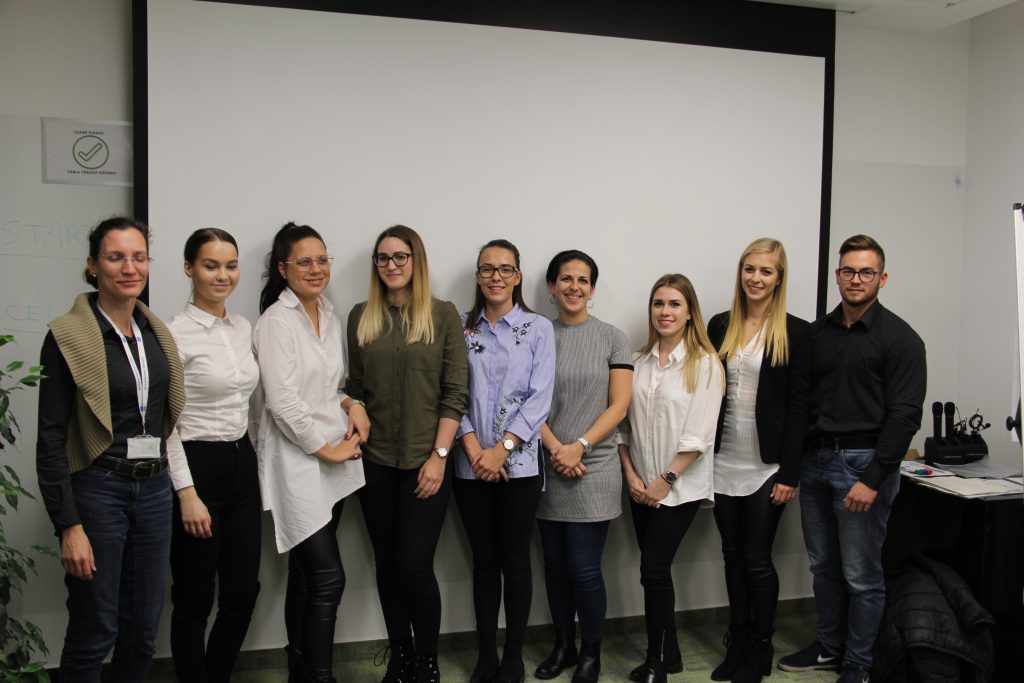 The teams were creating solutions on branding, marketing, social media, fundraising and internal communication challenges of the two organisation from 1 to 5 pm on the marathon day. 
InDaHouse Association is working with disadvantaged roma people in small villages and wanted to increase social media visibility for which received lots of valuable ideas by the students. 
For Equal Opportunities! Foundation is a home for mentally ill people close to Budapest that aims to create a new web site and a better functioning social media presence to attract more online funding that was also greatly supported by the fresh ideas of the students.
The two GE mentors were guiding and assisting the groups in keeping the focus and the timing throughout the project work. The intense afternoon ended with two short presentations in which students expressed how they felt and what tangible results they could come up during the program.
Both NGOs were leaving not only with many new ideas and items on their to do list but also with a great level of satisfaction which was an important reassurance about the possible outputs of such programs and the willingness of students to be involved in campus pro bono projects.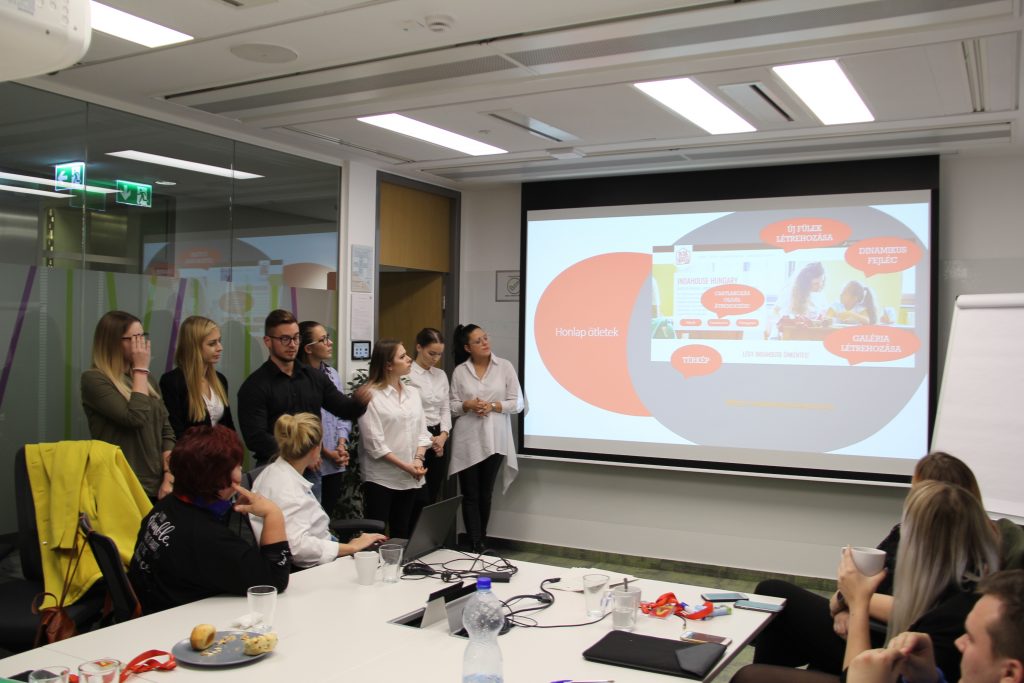 To see more pictures of the experience, please visit our Facebook folder here.